Stolen Sharpie Revolution is a zine about self-publishing and online resource for zine culture, used by zinesters and academics across the world. I worked with SSR author and manager Alex Wrekk to refresh the WordPress site in time for its tenth printing.
Development Considerations
Creating an automated events system
SSR helps connect zinesters across the globe for real-life events, too. One challenge of the site was that Alex wanted to automate event submissions: users would submit events through the site's general contact form, and she would then have to manually copy and paste the details to a general events page, which appeared as a long scrolling list.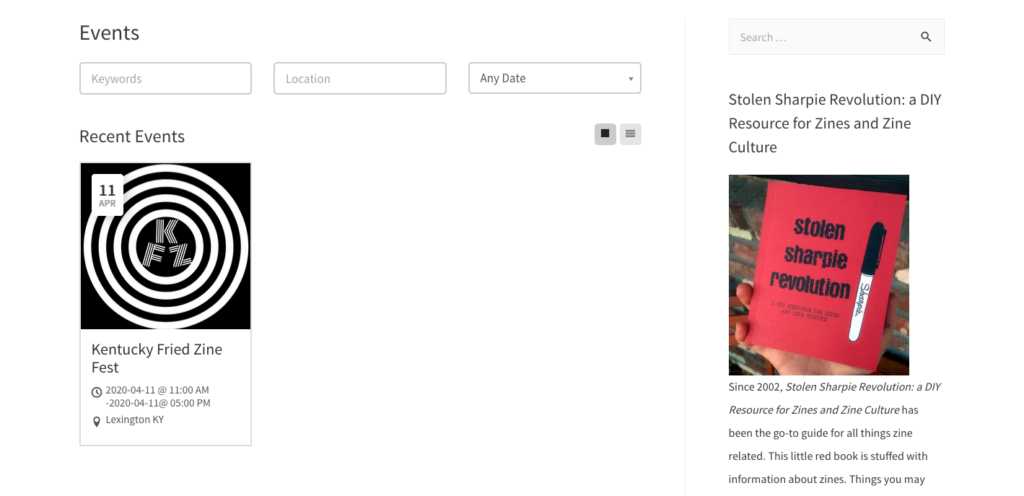 To make things more manageable, I used a combination of free calendar plugins to create a separate submission form that allows zinesters to fill out information about their events. (This also works for events that only have a virtual address, like conferences and webinars!) User submissions create a content type, which Alex can edit, manage, and publish as needed. Approved events appear in an attractive event grid that can refined by search keywords and location. We are using the default page styles, which can be further customized to match brand elements.
Screenshots